YoumanFischer believes in people's ability to solve their own problems
People encounter problems all the time, and generally they are quite capable of sorting them out for themselves. Sometimes, however, it is useful to bring in a professional. With professional assistance, the process runs much more smoothly and effectively. Do you need help with your business mediation or other forms of alternative dispute resolution ('ADR')?
Then look no further than YoumanFischer: our experts uncover the underlying issues, eliminate interference in your communications and clear the road to help you achieve a solution.
Our people
YoumanFischer was founded by Mirjam Fiselier, Carst Joustra, Jan Willem Loman and Sanne Schreurs: business mediators with years in the profession. They also bring previous experience as attorneys, in-house counsel and consultants, as well as in multiple supervisory roles. The members of our firm are all registered as mediators with the Dutch Federation of Mediators (MfN). Besides their other professional memberships, such as of the Dutch Platform for Business Mediation (PMB), the Dutch Workplace Mediation Association (VAN) and the Dutch Association for Mediation Lawyers (NVvMA), they are also registered as mediators with the Amsterdam District Court.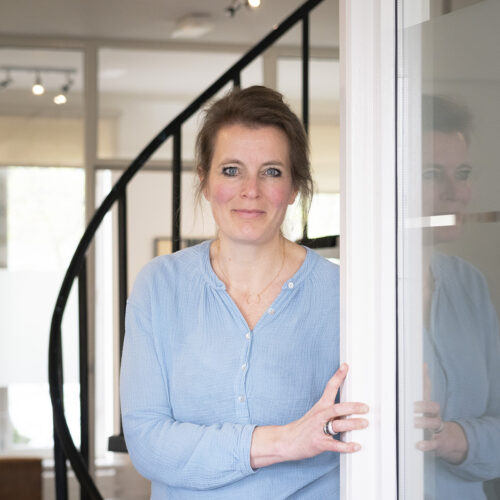 Is
a business mediator with a wealth of experience
a member of the board of the Dutch Workplace Mediators Association (VAN)
a member of the editorial board of conflict resolution journal Tijdschrift Conflicthantering
a permanent member of the editorial staff of mediation journal Nederlandse Mediation
a trainer who teaches mediation courses (e.g. specialist training in workplace mediation)
Has
22+ years' experience as a lawyer, particularly in the area of employment law, of which she spent the last 19 years as a partner in DingemansVanderKind, a niche law firm in Amsterdam that specialises in employment law
some 10 years' experience as an inhouse lawyer at a university hospital and a transport organisation, working directly with HR, case managers, the ombudsman, confidential counsellors, occupational consultants, the executive board, management etc.
experience with sick leave, prevention, complaints procedures, internal and external objection committees, top-up arrangements, cultural surveys
experience with good governance at cultural institutions, in the role of supervisor and an advisory board member
completed the three-year course in Professional Communication given by Phoenix Opleidingen in Utrecht
Focus
mediation, conciliation, decision process guidance and meeting facilitation in areas such as difficulties working together between people within organisations and teams and between separate stakeholders within organisations, such as the executive board, shareholders, management, co-determination body
sectors of the economy: professional services, healthcare, public sector, semi-government organisations, non-profit organisations, cultural sector
On top of this
meticulous
active
strong powers of observation
dedicated to her job and its future
author of relevant publications
---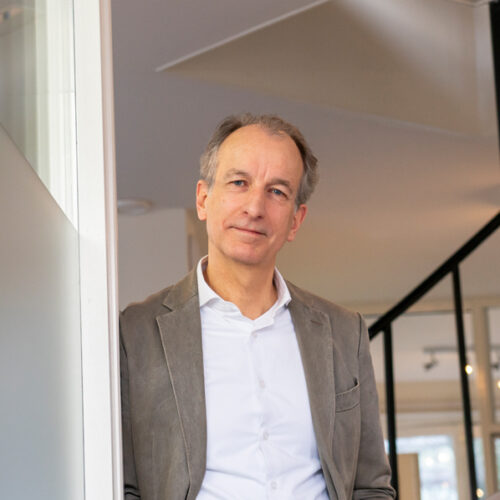 Is
a mediator with a wealth of experience in commercial/corporate mediation
Has
29 years' experience as a lawyer and inhouse counsel with De Brauw, Van Doorne and Ordina, including 17 years as a partner with Ekelmans & Meijer (currently Ekelmans), working in the firm's domestic and international employment and company law practice and serving on the executive committee
7+ years' experience as a business mediator, including working exclusively as a fulltime mediator for ReulingSchutte from 2017 to March 2022
served on the board of the Dutch Association for Mediation Lawyers (NVvMA)
Focus
employment, companies and organisations
working together, and ending the relationship if necessary
mediation, conciliation, decision process guidance, meeting facilitation, intervision facilitation
conflicts, disputes and/or other problems, for example between employers and employees, shareholders/partners/professionals/supervisory authorities and bodies/commercial partners
domestic and cross-border
individuals and groups/teams (professional partnerships, units, works councils, client councils, sales teams etc.)
healthcare, media, trade, real estate, PE/VC, non-profit, professional services, public and cultural sectors
trust the process, the results will come
On top of this
Jan Willem dynamically builds connections and carefully defines boundaries
Jan Willem has a pragmatic and solution-focused mindset, with a keen eye for what is at stake both on a personal level and for the business
Jan Willem can and will actively put forward his input (without judging) on the details of the situation to help identify possible solutions
Jan Willem speaks the language of both managers and workers
Jan Willem has authored multiple publications, and regularly gives presentations about legal matters and mediation
Jan Willem is energised by the outdoor leadership treks that he helps to run in Africa and Europe
---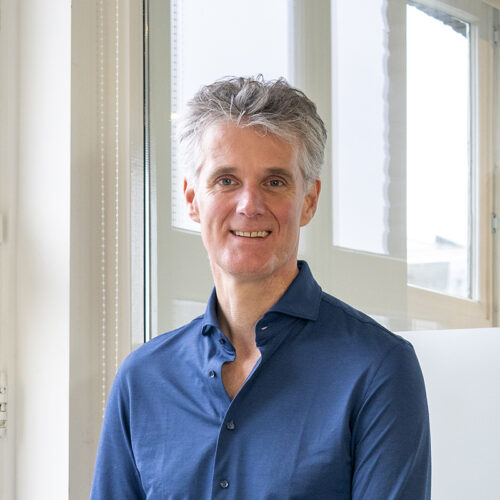 Is
a business mediator with a wealth of experience
a member of the Board of the Dutch Workplace Mediation Association (VAN)
registered as a mediator with the Dutch Federation of Mediators (MfN) with the District Courts of Amsterdam and Midden-Nederland
Has
8 years' experience as a real estate lawyer (including litigation) with Kennedy van der Laan, including chairing the firm's works council during that time
10+ years' experience as deputy director (legal & operations) of Adessium Foundation, a family office's strategic grant maker with an international scope of operations
extensive experience with good governance in a supervisory role, for example with childcare foundation Stichting Impuls
Focus
mediation, conciliation, decision process guidance and meeting facilitation for a wide range of situations, including

difficulties working together between people within organisations and teams and between other stakeholders (supervisory board, shareholders, works council)
disputes and other problems relating to real estate, including commercial and other lease issues, urban development, construction disputes and owners' associations

sectors of the industry where Carst frequently lends his assistance as a conflict professional include:

professional services (e.g. law, tax law) and other sectors involving specialist professionals, such as healthcare
media organisations, tech companies, startups and scaleups
education, childcare and other social organisations
family-owned companies
NGOs and cultural and philanthropic organisations
On top of this
a constructive and pragmatic mindset
empathy and a focus on solutions
experience with cross-border disputes, including the intercultural aspects
a regular author of publications on work tensions and conflict who also teaches courses
Carst is married to Inge, has 3 children and lives in Amsterdam
---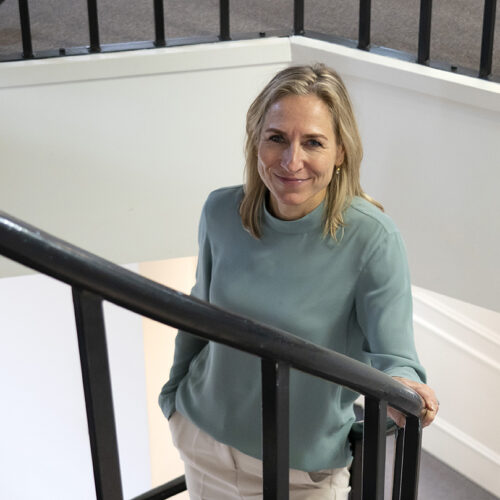 Is
a mediator with a wealth of experience
a former lawyer who knows all about employment law, co-determination law, company law and litigation
a member of the board of the Dutch Association for Mediation Lawyers (NVVMA)
Has
23 years' experience as a lawyer, first at a major international law firm followed by 14 years as a partner in a niche law firm in Amsterdam that specialises in employment law
experience as a senior secretary with the Rotterdam District Court, criminal law
experience as a senior secretary with the Student Financing Appeals Tribunal
Focus
'traditional' employment conflicts
conflicts in a business setting between shareholders or executive board members, between executive board and supervisory bodies, co-determination bodies, family-owned companies
cross-border mediation (hybrid and online)
group mediation
professional services, public and semi-public sector, education, healthcare and wellbeing, recreation industry, industrial sector, charities and the cultural sector
On top of this
Mirjam does not give up until the very best outcome is achieved
Mirjam has an unparalleled ability to create a pleasant and constructive environment
Mirjam has the ability to connect easily with the people at the table, regardless of their background
Mirjam authors publications about her job
---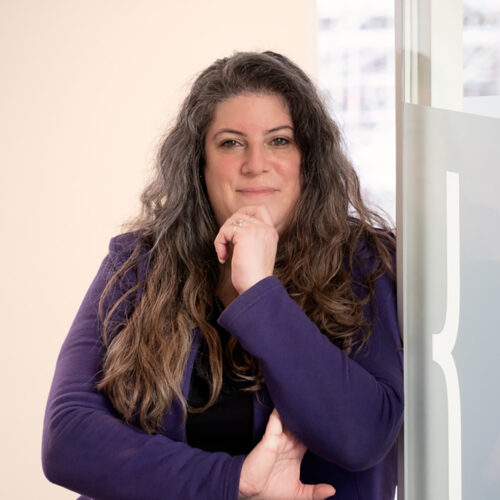 Aniek Menko joined YoumanFischer in the role of office manager when it was first founded. Her previous experience includes office manager positions for various companies, several other jobs including at the Dutch Employee Insurance Agency (UWV), and a work placement at Amsterdam's Jewish Cultural Quarter. An objective and analytic thinker, Aniek is meticulous in her work. She is skilled at seeing the big picture without becoming detached or losing sense of social engagement. Aniek's ambition is to help create a society where people feel seen and heard.
---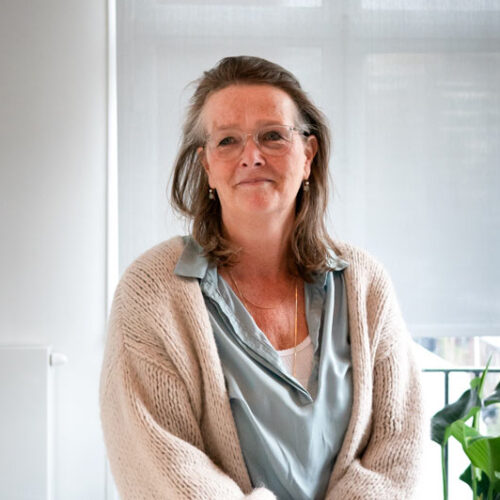 Noor Vlierboom has been office manager of YoumanFischer since its inception. Previously, she worked as an office manager at various companies, including in the cultural world. She is a go-getter, pragmatic and optimistic. Noor is hospitable and puts people at ease.
---
Vision
Conflicts, disputes and breakdowns in communication: any of these can hold people and organisations back and hamper their development and growth. They have a disruptive effect, and create uncertainty and frustration and often lead to costs piling up unnecessarily. When the conflict is addressed, it brings renewed confidence and a sense of relief and engagement. It helps people and organisations to start moving forward again.

Mediation
Our firm takes mediation seriously. By only offering mediation and other forms of ADR, we can focus on the quality of the process and maintain clearly defined roles. For us, decision process guidance is based on strong, beautiful and exciting principles – that is why we love our profession. Whenever a new case comes our way, we discuss which of our professionals is the right person for the job.
No matter what the case, we see the person behind the conflict.
Process
What we offer is a structured process, designed to uncover what is at stake – both businesswise and on a personal level. The process generally begins with setting up intake interviews, to talk to the parties separately and in confidence. How we proceed from there is based on those interviews, with the parties' input. The next step is usually a mediation session with all the parties involved.
Our process covers the following areas:
Repairing breakdowns in communication
Restoring the parties' belief in a solution and helping them to go into the dialogue or discussion with an open mind
Listening carefully, to establish the true source of the conflict and identify where the problems lie
Creating a safe environment where the parties know that anything they say is confidential
Intervening as and when needed to move forward towards the tipping point
Being aware of the personal issues influencing the business dispute
Understanding and/or being interested in the parties' line of business
Nurturing the parties' own potential to identify possible solutions and flesh out the details, with active input from our professionals. In our experience, a solution that comes about from the parties' own understanding has stronger foundations and will last longer.
What we do
YoumanFischer provides guidance and mediations in business conflicts and other problems:
Within partnerships, teams, individual working relationships and employee participation structures

Within or between management teams, boards of directors, supervisory bodies and shareholders

Between professionals such as medical specialists, lawyers and architects

About commercial contracts, real estate, mergers & acquisitions, trade disputes and ICT
YoumanFischer offers:
Expert and effective decision process guidance

Professional, engaged and experienced mediators

Quick availability

Swift response

Careful preparation

An understanding of the legal merits

An approach that is geared towards the individual issue

Personal reception at our own professional offices
Contact
YoumanFischer
Oosteinde 27
1017 WT AMSTERDAM